What we do


The Nick & Kelly Children's Heart Fund focuses on the following three main programs to raise money and awareness for Arizona families with children who have congenital heart disease: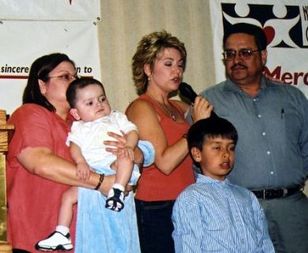 Family Assistance

The Nick & Kelly Children's Heart Fund covers expenses for families of children with congenital heart disease that are often not paid for by many insurance policies. These expenses may include ambulance service, air evacuation, some prescription medications and travel and lodging for the family during heart surgeries that are not performed locally. Families seeking assistance are referred to the Nick & Kelly Children's Heart Fund by their cardiologist, social worker or other medical professional.
---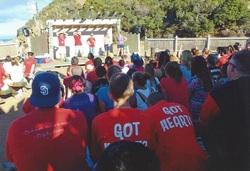 The Camp Experience

We believe that children suffering from congenital heart disease should go to camp too – just like their friends! That's why each year we pay tuition and travel expenses for Arizona children to attend the Nick & Kelly Children's Heart Camp located in Prescott, AZ.

The Nick & Kelly Children's Heart Fund has sponsored 1200 camper experiences for the last 18 years.

As one of the few camps with medically trained staff on hand to care for these special-needs children ages 7-17, Nick & Kelly Children's Heart Camp provides families peace of mind while offering kids the full camping experience – from sleeping in a cabin, nature walks, water sports and recreation to arts and crafts. It also provides a setting that is supportive and inspires self-esteem building and socialization for children who suffer from congenital heart disease.
---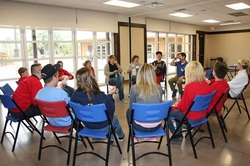 Family Day Heart Talk
Each year, the Nick & Kelly Children's Heart Fund hosts a symposium where pediatric cardiologists and other medical professionals present the most current information on congenital heart disease diagnosis and treatment to Arizona heart patients and their families. While the adults receive information and are able to ask questions of the medical professionals, the young heart patients and their siblings enjoy an exclusive, behind-the-scenes tour of the Phoenix Zoo! Teen heart patients attend a special program designed specifically for their age group.
The Nick & Kelly Children's Heart Fund does not receive state or federal assistance. Proceeds come from many sources, including:
· Corporate grants
· Employer Matching Funds
· Private Donations
Visit the
Donate Today
page to learn more.
---
The next Family Day Heart Talk will happen in early 2015. Please visit our
Events & News
page or Nick and Kelly Children's Heart Fund on
Facebook
for the latest information!